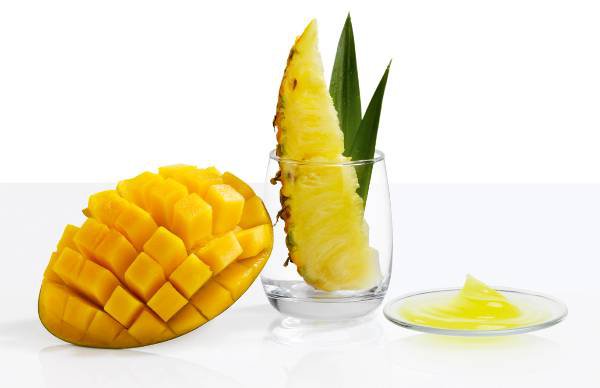 Is it a headache every year to think of the ways you will need to adopt to cope with the onslaught of summer? This time however, give some rest to the air conditioner of your room. Inclusion of fruits in your diet is a better option instead. Unlike an air conditioner, fruits do not have side-effects on your health. Moreover, this is also an effective way to keep your electricity bills at an all-time low.
Most fruits contain 80% water and natural sugars, which are great in providing instant energy and also keeping the body fresh and well-hydrated throughout the day. So, which are the fruits that must be a part of your every day diet-chart during summer?
#1. Mango: Also known as the "King of Fruits", it is a typical summer product. Rich in taste, and full of vitamin A, vitamin C, beta-carotene and fiber, you can either eat them ripe, mix them with milk if you prefer a shake, or even go for a glass of green mango juice (one of the best coolers I've ever tasted).
#2. Watermelon: One of the most preferred fruit in the world to stay cool is the watermelon. The water content in a watermelon is over 90%. Rich in vitamin A, vitamins B1 and B6, vitamin C, magnesium and potassium, watermelon is reputed for containing a cancer-fighting nutrient known as lycopene.
#3. Papaya: Easily available in the market, papaya is very rich in vitamin A, vitamin E, and vitamin C. Apart from keeping the body cool and hydrated, it is very effective for people who suffer from high cholesterol, and those who suffer from rheumatoid arthritis or osteoarthritis.
#4. Pineapple: Pineapple is high on nutrients. It is very rich in manganese, copper, vitamin B1, vitamin C, and fiber. It not only increases the level of energy and improves the immunity system, but also helps to keep the thyroid gland healthy and synthesize the fatty acids in the body.
#5. Coconut: Considered as the "Fruit of Life", there is nothing as refreshing as a glass of coconut water in a hot summer day. Coconut is rich in calcium, protein,iron, zinc, potassium, and fiber. Coconut water is also effective in curing stomach diseases like ulcer and acidity.
Summer is the perfect time to take delight in these delicious seasonal fruits not only to please the sweet taste buds but also to obtain valuable nutritional benefits from them.