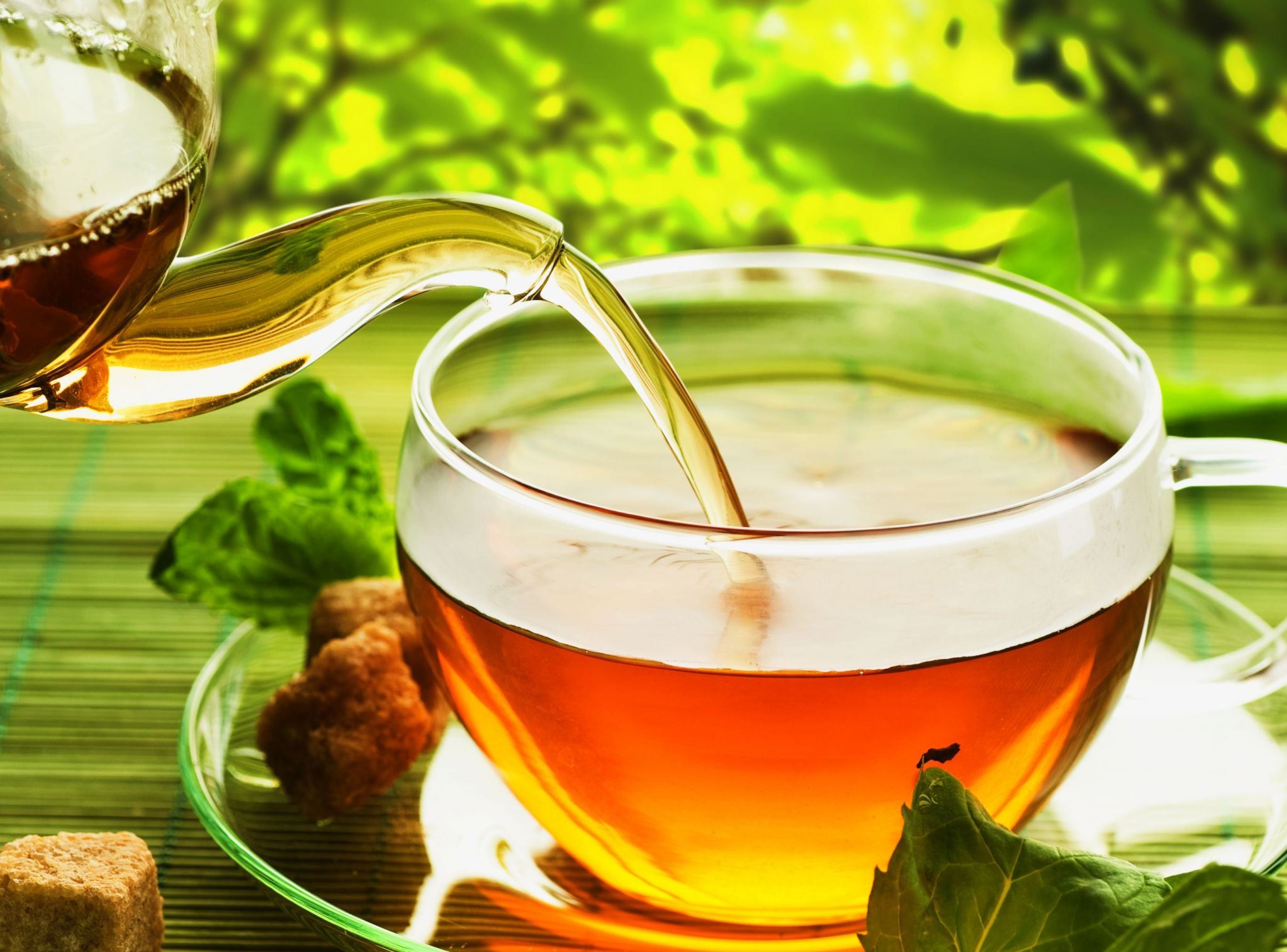 It is a huge amount of research, done over the years, which has proved the health benefits imparted by tea. The magic potion created with a little warm water and this marvel of nature is considered to be the secret of happiness, good health and wisdom among the people in the Eastern part of Asia. Researches have also found that some of the varieties of this energizing leaf help tea drinkers fight different heart diseases, weight gain, cholesterol and sometimes even cancer. Different flavonoids (antioxidants) present in tea help reducing cancer and keeping your heart in good condition. ECGC is among the best flavonoids present in tea. Apart from that, tea is also widely popular for its antimicrobial qualities and promoting mental alertness.
Image Source: blog.zansaar.com
There are a number of potential benefits for which tea is taken all over the world. We will focus on a number of them.
Green tea: Tea leaves are steamed for making the unique taste of the brew from green tea. The high content of EGCG present in Green tea helps checking the growth of lung, bladder, pancreas, stomach, etc and burns fat present inside or outside the arteries. Drinking enough green tea reduces the risk of stroke, colorectal cancer, different neurological disorders like, Parkinson's, Alzheimer's, etc.
Black tea: Black tea is made with fermented tea leaves and is the perfect ingredient for creating different variety of flavored beverages. Black tea is high on caffeine content and has been found to be beneficial in checking the damage of lungs caused due to smoking cigarette.
Pu-erh tea: The aged tea leaves are fermented and pressed to cakes for creating this unique variety of black tea. In a study, animals who were given this variety of the beverage responded well against LDL cholesterol and weight gain.
White tea: According to scientists, untreated white tea retains the best anticancer properties and not the processed forms of it.
Oolong tea: Tests done on animals have revealed that Oolong tea helps in reducing the level of bad cholesterol. Wuyi, a variety of Oolong is quite popular as weight loss supplement. But, scientists are yet to confirm its medicinal qualities.
Apart from these varieties of teas, tea drinkers round the globe are fond of different types of herbal blends that are expected to be helpful in combatting different diseases and untreatable medical conditions. But, scientists are yet to estimate the degree of benefits that such herbal blends of tea have on human health.