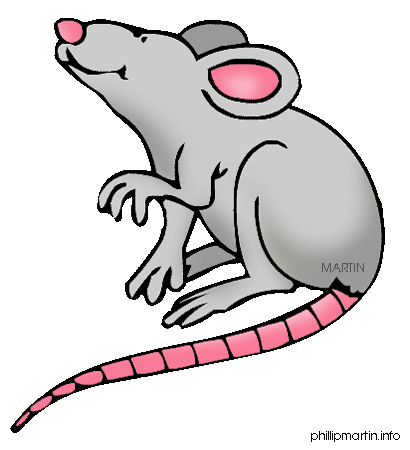 Personality Traits:
According to Chinese astrology, the Rat symbolizes such character traits as wit, imagination and curiosity. Rats have keen observation skills and with those skills they're able to deduce much about other people and other situations. Overall, Rats are full of energy, talkative and charming but they have a tendency to become aggressive. Rats are full of good advice but they will never share their troubles with others. They are honest individuals and they enjoy living for the moment. They're also capable of surviving any situation.
You are a Rat if you are born in the period as shown below:
02/18/1912 To 02/05/1913
02/05/1924 To 01/23/1925
01/24/1936 To 02/10/1937
02/10/1948 To 01/28/1949
01/28/1960 To 02/14/1961
02/15/1972 To 02/02/1973
02/02/1984 To 02/19/1985
02/19/1996 To 02/06/1997
02/06/2008 To 01/25/2009
01/25/2020 To 02/11/2021
Suitable Careers for Rats:
Extremely perceptive and wise, Rats can focus on the big picture. That ability along with their good judgment enables Rats to solve problems before they arise. Rats focus on titles because titles translate into status and money; two motivating forces. Rats make excellent bosses. Routine halts their creativity so Rats need flexible positions that allow creativity.
Good career choices include: administrator, director, manager, entrepreneur, broadcaster, writer, musician, stand-up comedian, politician, lawyer, researcher, and race car driver.
Their energy levels and expert organizational talents are such that it is a rare thing to see a Rat person sitting idly by with nothing to do.
They may even sometimes be viewed as opportunists who cajole others into helping them accomplish a great ambition. In their careers, Rat people can find much success as business leaders or politicians.
Rat Relationships 
Rats are very charming. They enjoy social activities and because they're out a lot, they're always meeting new people. They aren't good at breaking off relationships however, and this presents problems going forward with new relationships. Anyone hoping to partner with a Rat must be able to keep up with the Rat's active nature.
Rats are most compatible with: Dragon, Monkey, Ox
Famous people born in the Year of the Rat: Charlotte Bronte, Truman Capote, Catherine I, Prince Charles, Sasha Cohen,Eminem, Peter the Great, Mata Hari, Scarlett Johansson, Wolfgang Mozart, Plato, William Shakespeare, Leo Tolstoy, George Washington.
Browse the calendar to find your birth year and more about your Chinese zodiac sign :
| | | | | | | | | |
| --- | --- | --- | --- | --- | --- | --- | --- | --- |
| Rat | 1924 | 1936 | 1948 | 1960 | 1972 | 1984 | 1996 | 2008 |
| Ox | 1925 | 1937 | 1949 | 1961 | 1973 | 1985 | 1997 | 2009 |
| Tiger | 1926 | 1938 | 1950 | 1962 | 1974 | 1986 | 1998 | 2010 |
| Rabbit | 1927 | 1939 | 1951 | 1963 | 1975 | 1987 | 1999 | 2011 |
| Dragon | 1928 | 1940 | 1952 | 1964 | 1976 | 1988 | 2000 | 2012 |
| Snake | 1929 | 1941 | 1953 | 1965 | 1977 | 1989 | 2001 | 2013 |
| Horse | 1930 | 1942 | 1954 | 1966 | 1978 | 1990 | 2002 | 2014 |
| Sheep | 1931 | 1943 | 1955 | 1967 | 1979 | 1991 | 2003 | 2015 |
| Monkey | 1932 | 1944 | 1956 | 1968 | 1980 | 1992 | 2004 | 2016 |
| Rooster | 1933 | 1945 | 1957 | 1969 | 1981 | 1993 | 2005 | 2017 |
| Dog | 1934 | 1946 | 1958 | 1970 | 1982 | 1994 | 2006 | 2018 |
| Pig | 1935 | 1947 | 1959 | 1971 | 1983 | 1995 | 2007 | 2019 |
Information Source:
www.springwatercantonese.com
www.chiff.com
www.hanban.com